Trained Women Spread Health Awareness in Aleppo and Dara'a | Syria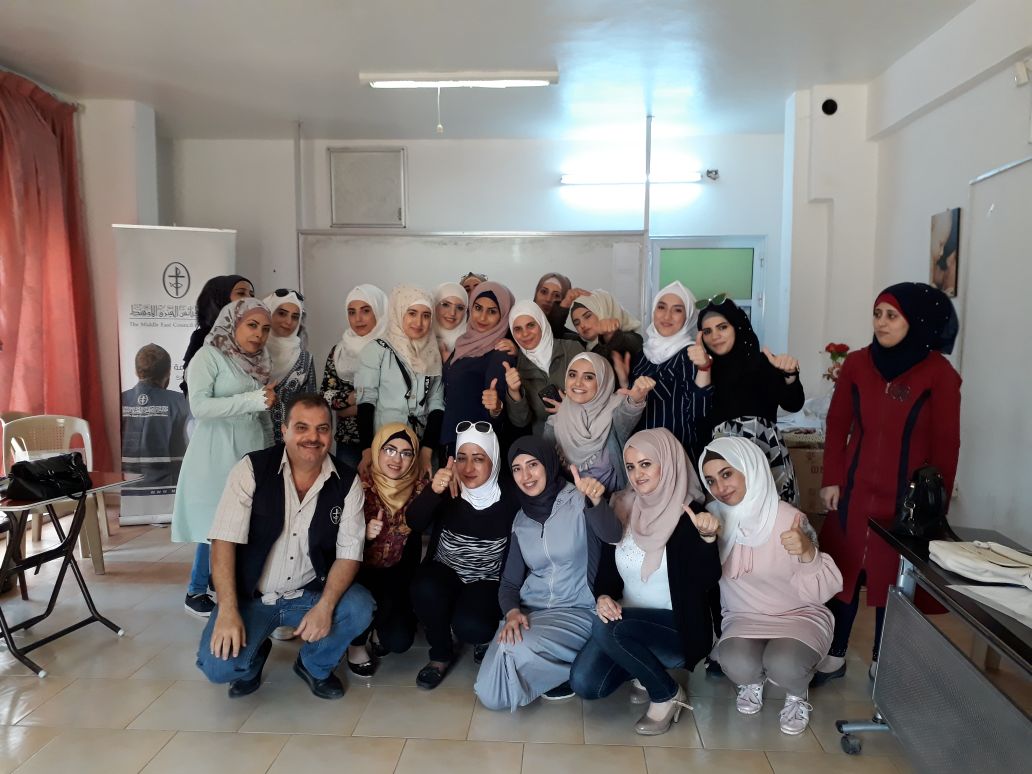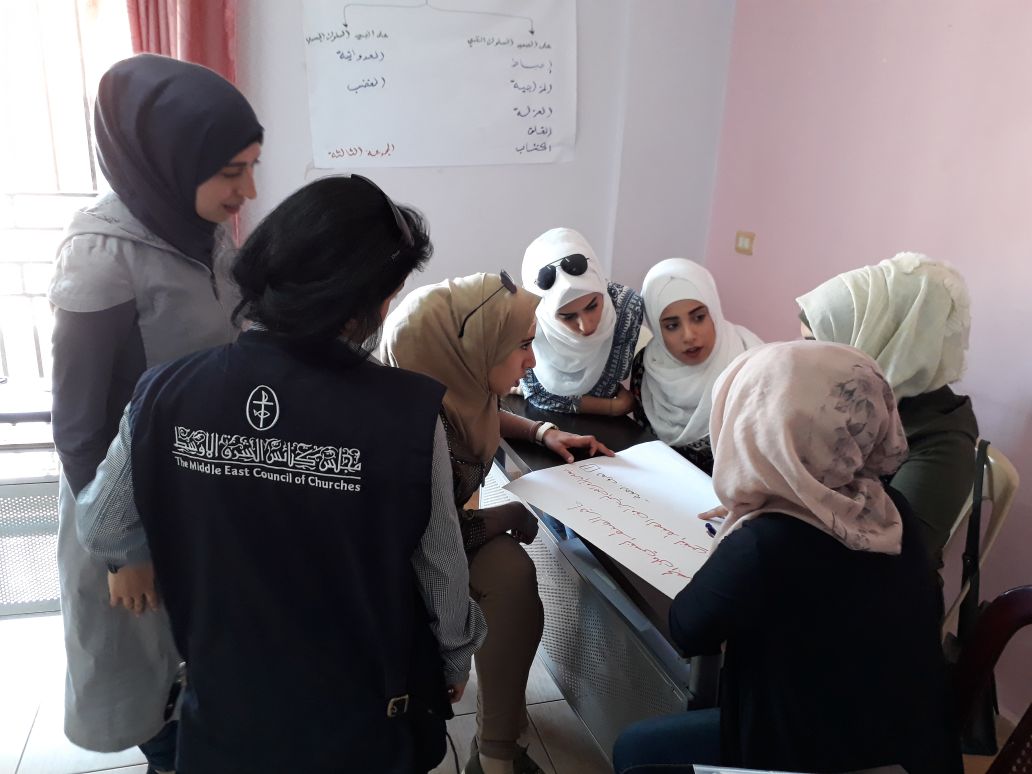 40 women from Aleppo and Dara'a governorates participated in a "Health Awareness Raising and Psychological Support" Training that was organized by MECC aiming at raising health awareness to as many persons as possible.
During the training, the women learned about the most prominent diseases, their causes, treatment and prevention methods. They also got trained about the correct methods of using a blood pressure monitor, first aid principles, psychosocial support and psychological first aid.
By the end of the training, every participant received brochures covering the topics discussed and blood pressure monitoring devices.
Afterward, trained women started spreading the gained information to 160 families in Dara'a and Aleppo governorates. Some members of targeted families are elderly persons while others are suffering from Down syndrome, mental disability, osteoporosis and other various health problems. Moreover, every visited family received a hygiene kit.
In this context, one of the trained participants said" This program contributed to connecting church to society. It had a very great benefit that affected us and the visited families".
"The visited persons were extremely happy; especially the elderly and persons with special needs because they are forgotten and ignored by the society".