MECC visits the Orthodox Archbishop, the Maronite Bishop, and the Theological Institute in Cyprus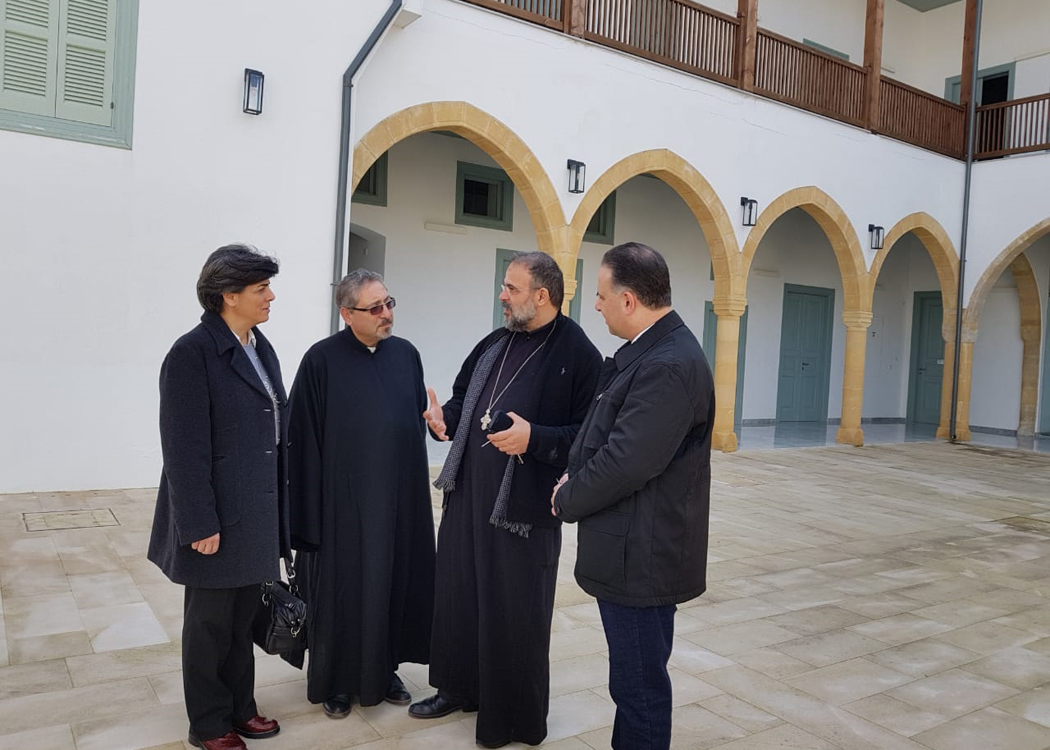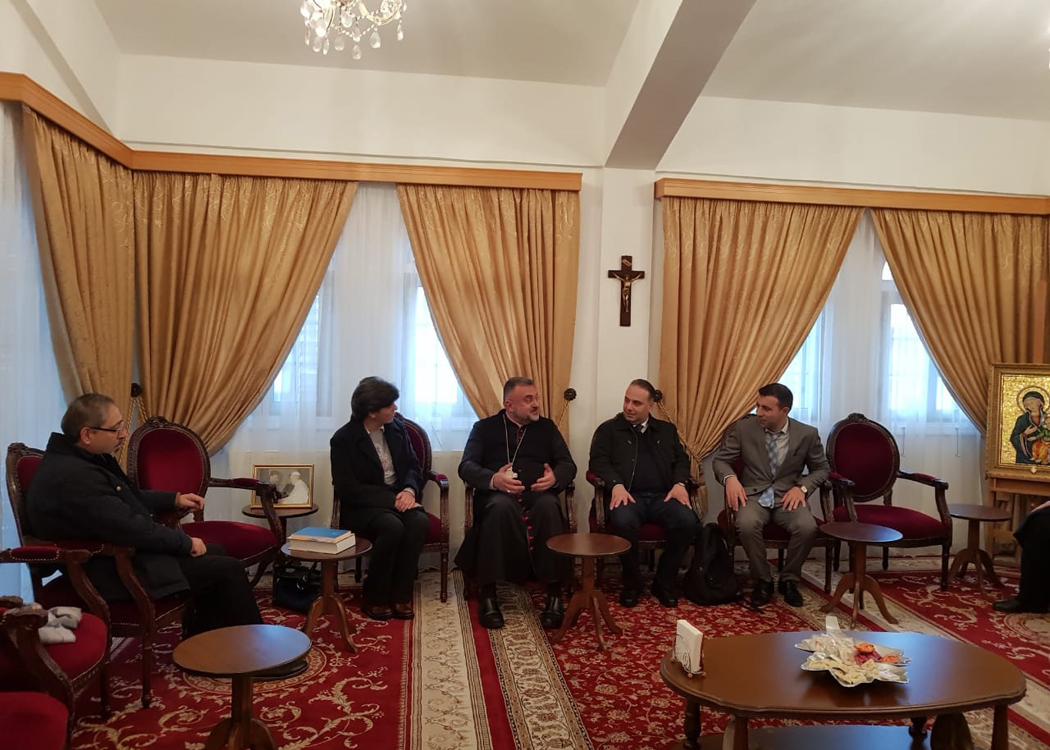 In the context of her visits to the Leaders of the Members Churches in The Middle East Council of Churches, MECC Secretary General Dr. Souraya Bechealany, together with Associate Secretary General Michael Spirou, MECC Theological and Ecumenical Department Fr. Gaby Hachem, and Policies and Communication Advisor Mr. Ziad El Sayegh, visited His Beatitude Chrysostomos II, the Greek Orthodox Archbishop of Nova Justiniana and All Cyprus. The meeting was an occasion to discuss the importance of restoring MECC's effective role in striving for the causes of the Oriental Christians on all levels.
Dr Bechealany and the MECC delegation informed the Archbishop on the new procedures followed by MECC specially to show a common position towards all the problems faced by the Christians and their fellow Muslims in this region.
His Beatitude Chrysostomos gave his blessings to Dr Bechealany and MECC delegation and provided them with directions for a better service of the human person and for establishing peace in the region. He also stressed on the importance of Cyprus as a potential for building bridges with Europe, and thus contributing to a wider cooperation.
Furthermore, Dr Bechealany met His Eminence Youssef Soueif, the Maronite Archbishop of Cyprus, both engaging in further collaboration between the Maronite Church of Cyprus and MECC, especially regarding the common ecumenical concerns.
The visit to Cyprus also included a stop at the Theological Institute of the Church of Cyprus, and an agreement to further coordination and scholarly collaboration with MECC.