Visit to MECC by a Delegation from the Danish Ministry of Foreign Affairs
Ambassador Suhr: Religious freedom is one of our priorities
Ziad El Sayegh: only Citizenship can protect the Human Dignity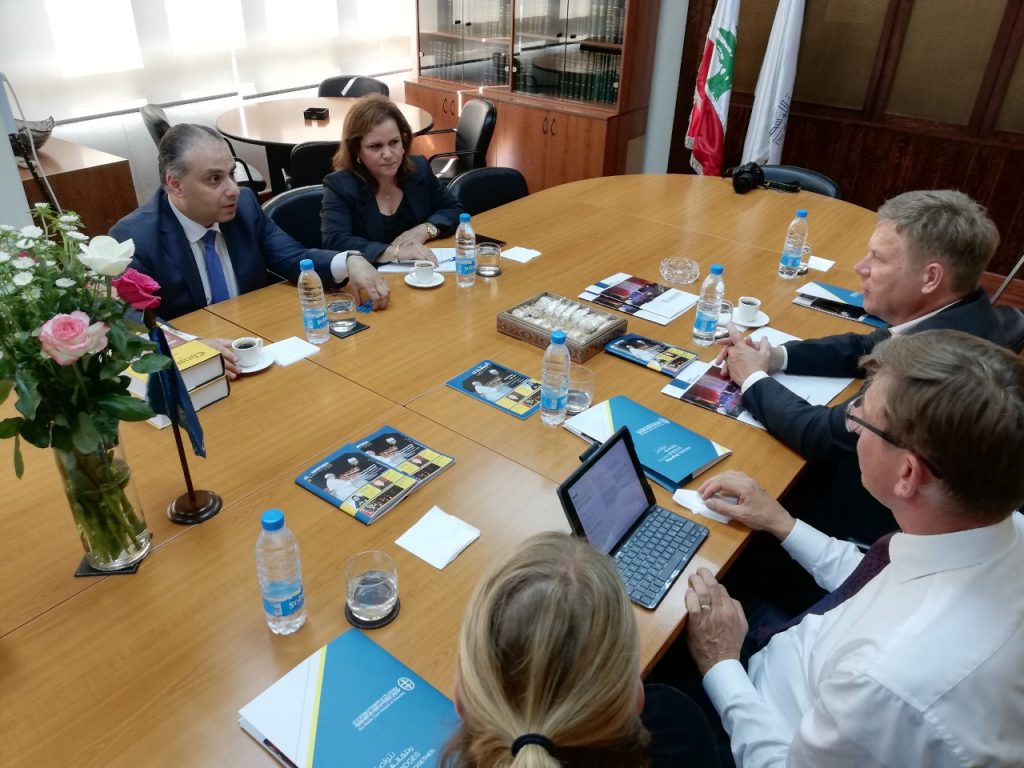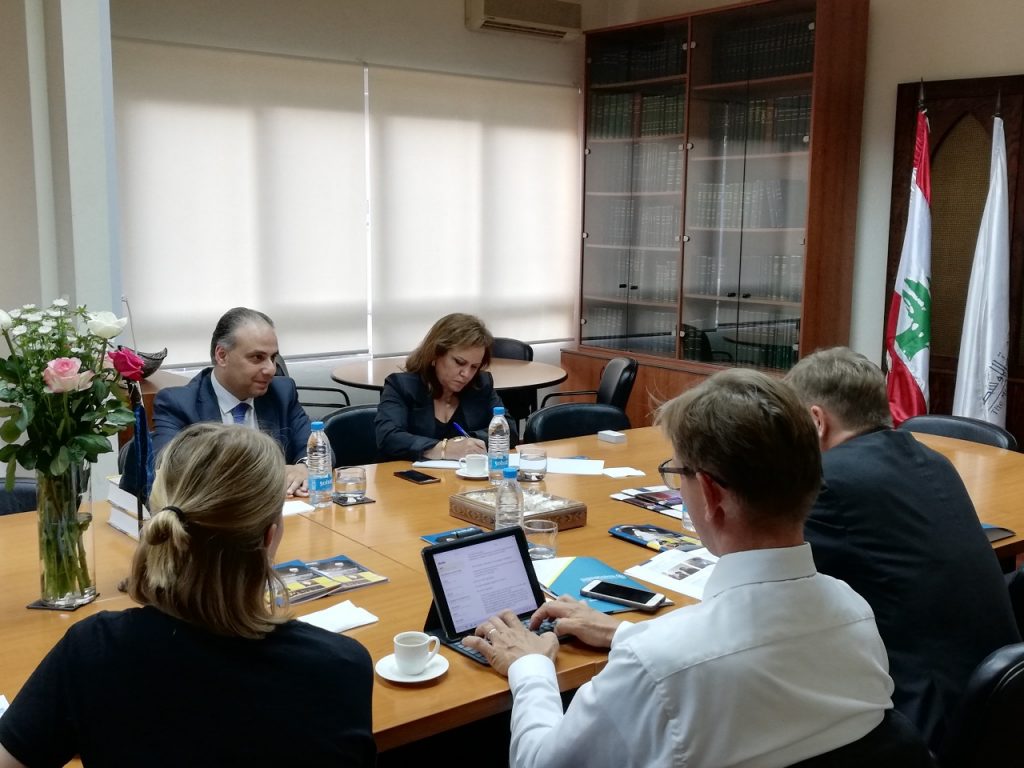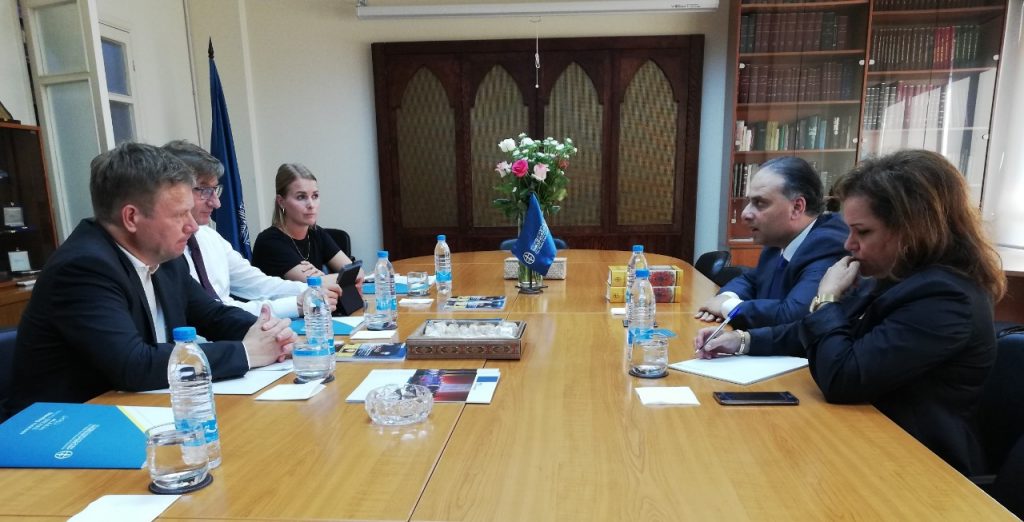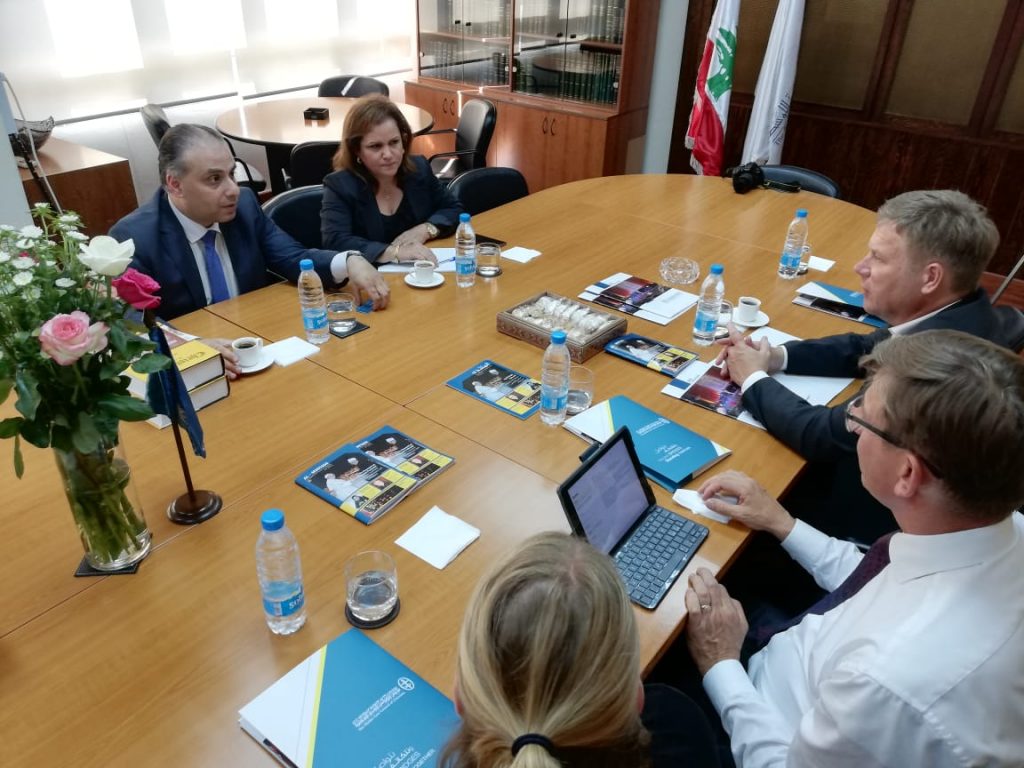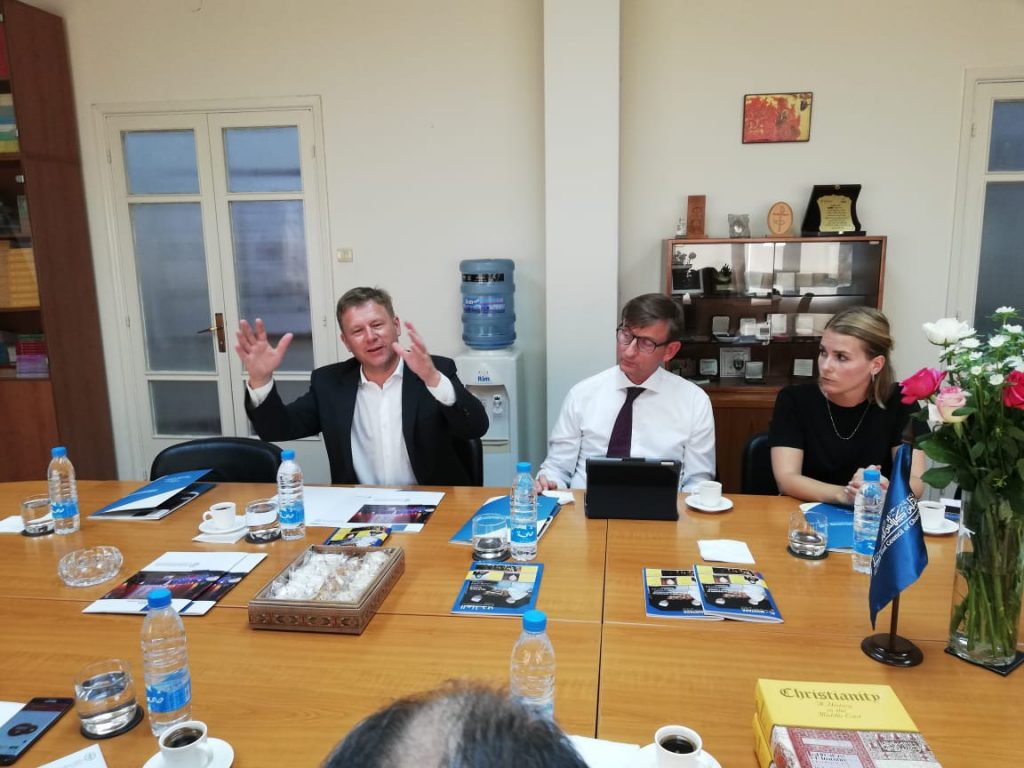 A Delegation from the Danish Ministry of Foreign affairs visited the MECC Head Office in Beirut on Tuesday July 9. They were received by MECC Policies and Communication Advisor Ziad El Sayegh and MECC Director of the Communication and Public Relations Department Huguette Salameh, representing MECC Secretary General Dr. Souraya Bechealany.
The Danish delegation, formed by Freedom of Religion or Belief Ambassador Mr. Michael Suhr, Special Advisor Mr. Nis Gellert and Ms. Mathilde Silje Helø from the Royal Danish Embassy in Beirut, was briefed on the MECC role and activities.
Ambassador Suhr manifested clear interest in religious freedom, saying that it was the first time when all the Danish parties convened to one matter and that was to promote religious freedom as a human right. "We acknowledge that as human right, it had been forgotten and that we will correct that lack of focus. It is one of our priorities as UNHCR partner. Moreover, we want to help religious minorities.
He added "We hope that the Danish new government adheres to this strategy and maintains it as it has already been announced by the Prime Minister as one of its priorities".
During the meeting, El. Sayegh made a lengthy explanation on the past, present and future role of Christians in the Middle East, pointing out that "we the Christians are not minorities in the region, we are powerful if we can unify our perceptions". Moreover, he refused minorities and majorities concept in the Middle East, stressing the logic of treating everyone on the basis of citizenship and civic equality.
"We need to try to unify the voices of the Christians in terms of fighting for human dignity for all not only in terms of protecting the Christian presence and this is the MECC new approach oriented by MECC Secretary General he said.
El Sayegh explained to the delegation the new process "Kairos ME Towards a Church Global Compact", which was launched by the MECC during its Partners Meeting last May. He noted that "the consultations on this process are based on two pillars: The Theological and the Geopolitical, in order to move from politics to policies".
"Once we unify this document we can go with WCC to the UN General Assembly and its Secretary General to tell them that this document is our voice as churches. We need you as policymakers to take into consideration the ethical and theological reference in your public commitment", he added.
Ambassador Suhr confirmed the Danish government's interest in projects such as the KAIROS, expressing the wish to continue collaboration with MECC to implement it and follow up the situation in the Middle East.